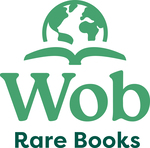 World of Rare Books
World of Rare Books, Goring-by-Sea, WEST SUSSEX BN12 4QY GBR
01903507544
Directions to World of Rare Books
All orders are dispatched within one working day. All orders are now being sourced from our UK warehouse, but US and international orders are always sent by airmail and delivery times are usually a maximum of 14 days. We are happy to deal with enquiries and will email images if they are required.
E-mail World of Rare Books
Overall Seller Rating:
Alibris UK seller since June 2009
---
Search for books from World of Rare Books Advanced Search
Search 208,074 books and 37,112 music items from this seller
Spotlight book from World of Rare Books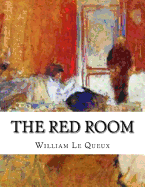 $4.88
Good. No dust jacket. 1909. 340 pages. No dust jacket. Black cloth with black lettering. Moderate foxing, tanning and handling marks over pages with scuffing to front endpaper. Tanning along spine. Moderate bumping, rubbing and scuffing to spine ends and to corners with moderate rubbing and wear along edges and over surfaces. Water marks on rear board. Few dark stains to pages and slightly parting gutters to the hinges. Front end paper has been stuck down over paste-down, causing rippling and ...
Featured books from World of Rare Books
by
William Woolgar
$49.17
Fair. No dust jacket. 1770. 372 pages. No dust jacket. Full leather bound book with black decoration to boards. Lightly yellowed pages throughout book. Previous owners inscription to front pastedown. Hinges split and internal visible. Heavy rubbing across boards. Scuffs along edges of boards and to the headbands. Faded spine. Headbands split and frayed. Creasing to spine. Some pages are marked by paint. but text remains legible. Illustratrive frontispiece has a small ink mark to the middle. ...
by
George Millar
$9.76
Fair. No dust jacket. 1950. 287 pages. No dust jacket. Ex-library. Red cloth boards. Tightly bound cream pages with moderate tanning to text block edge and endpapers. Light fingerprint marks throughout. Moderately stained, bleached, blemished and soiled boards with rubbing, scuffing and surface wear. Moderate edge rubbing, scuffing and wear with light corner bumping. Moderate warp to the front board. Light sunning to spine. Pen mark to the front board. World of Rare Books Item ref. ...
---
Binding: Hardcover Publisher: Macdonald & Co Date published: 1960

Description: Good in good dust jacket. 1960. 224 pages. Red cloth boards with silver lettering to spine and front cover. Pictorial jacket. Lightly yellowed pages throughout book. Previous owners inscription in blue pen to front pastedown. Firm binding. Light rubbing across boards. Light rubbing across jacket. Some small nicks along edges of DJ. Very small nick to jacket on spine lower half. 3cm tear to jacket along front edge of spine, from to corner. World of Rare Books Item ref. 1433414013RF (Use this ID ... Read More

Binding: Hardcover Publisher: Geoffrey Bles Date published: 1952

Description: Fair in fair dust jacket. 1952. 256 pages. Ex-library. B&W, pictorial dust jacket over red cloth in plastic wrapper. Severely hinge cracked with noticeable foxing, tanning and handling marks. Tape and tape residue at endpapers with remains of insert and stamps at front and rear pages. P. 31 coming loose with dog-eared corners and scuffing along block-edge. Creasing to top corner of front endpaper. Moderate rubbing along edges and over surfaces. Clipped jacket with tanning along spine. Chipping ... Read More

Binding: Hardcover Publisher: Faber and Faber Date published: 1960

Description: Fair in good dust jacket. 1960. 80 pages. Ex-library. Illustrated yellow dust jacket with black lettering over green cloth. B&W illustrations throughout. Clean pages with no noticeable markings or annotations. Mild tanning to endpapers and page edges. Front hinge cracked. Ex-library with usual stamps and markings. Mild wear to spine, edges and corners. Unclipped dust jacket attached to boards with plastic. Mild wear and tear to edges and corners. Mild tanning and soiling to DJ. World of Rare ... Read More

Binding: Hardcover Publisher: John Long Date published: 1969

Description: Fair in good dust jacket. 1969. 191 pages. This is an ex-Library book. White dust jacket with black lettering over black cloth. Moderate tanning to endpapers and page edges. Ex-library with usual stamps and markings. Last few pages of book and title page repaired with tape along hinges. Some internal hinge cracks. Tape marks to endpapers. Some other pages loose but not detached. Previous owner's name on rear paste down. Heavy rubbing to bottom board edges. Few small markings to rear board. ... Read More

Honourable Estate: a Novel of Transition

Binding: Hardcover Publisher: Victor Gollancz Date published: 1937

Description: Fair in fair dust jacket. 1937. 637 pages. Yellow dust jacket with black lettering over blue cloth. Firm binding. Noticeable foxing, tanning and handling marks with inscription of previous owners name at front endpaper. Intermittent dog-eared corners with white speckles along top block-edge. Tanning along spine with scuffing and water marking. Noticeable bumping, rubbing and scuffing to spine ends and to corners with noticeable rubbing, tanning, marking, scuffing and wear along edges and over ... Read More

Edition: First Edition Binding: Hardcover Publisher: Redman Date published: 1950

Description: Good. No dust jacket. 1950. First Edition. 183 pages. No dust jacket. Red cloth boards with black lettering to spine. Previous owners inscription to front endpage. Lightly yellowed pages throughout book. Firm binding. Light rubbing across boards. Light white spots across front cover. Fading to spine. World of Rare Books Item ref. 1438191772JGH (Use this ID when enquiring about this item. ) Read More

Binding: Hardcover Publisher: MacMillan Date published: 1881

Description: Good. No dust jacket. 1881. 1034 pages. No dust jacket. Green cloth boards with gilt to spine. Ex-library book edition with expected inserts, stamps and inscriptions. Lightly yellowed pages throughout book. Front hinge slightly split and netting visible. Firm binding. Light rubbing across boards. Scuffs along edges of boards and to the headbands. World of Rare Books Item ref. 1438853124LCR (Use this ID when enquiring about this item. ) Read More

Edition: First Edition Binding: Hardcover Publisher: Heinemann Date published: 1966 ISBN-13: 9780435121341 ISBN: 0435121340

Description: Fair in fair dust jacket. 1966. First Edition. 150 pages. Illustrated by Jamina Ede. This is the 1966 edition. Pictorial yellow dust jacket. Brown cloth hardback with gilt lettering. Text remains clear and legible throughout on yellowed pages. Illustrated. Binding remains firm. Mild edge wear and use marking present with sunning to spine. Bumped corners. Significant wear to dust jacket with tears, chips, scuffing and creasing. Sunned and use marked. Unclipped. World of Rare Books Item ref. ... Read More

Binding: Hardcover Publisher: Cassell Date published: 1963 ISBN-13: 9781125193341 ISBN: 1125193344

Description: Good in good dust jacket. 1963. 160 pages. Pictorial dust-jacket over red cloth boards with decorative gilt. Good bright pages. Minor edge wear with corner bumping and scuffing. Good boards with minimal wear. Bright gilt. Unclipped dust-jacket. Minimal wear to the jacket. World of Rare Books Item ref. 1440086473LCR (Use this ID when enquiring about this item. ) Read More
---