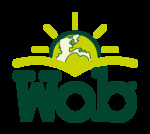 worldofbooks
We have a fantastic range of pre-loved books, with recent titles and unique editions. If you can t find it in our store then ask us, we have over 2 million products in stock!
World of Books is the UK s largest seller of used books online. We sell quality used books at competitive prices to millions of customers worldwide each year. We are a circular economy, for profit company that supports charities and protects the planet by enabling more goods to be reused. We don t believe that books should only be read once or have a single owner. By choosing to buy a great value second hand book, you re helping to continually recycle and share the love of literature in rereading and reusing it. We do our best to provide good quality books but there's no escaping the fact that it has been owned and read by someone else before you. It may well show signs of wear and tear, each one of our books is hand-checked by our team.
E-mail worldofbooks
Overall Seller Rating:
Alibris UK seller since April 2011
---
Search for books from worldofbooks Advanced Search
Search 2,199,678 books, 102,165 movies, and 183,593 music items from this seller
Spotlight book from worldofbooks
$12.62
Very Good. Trade paperback (US). Glued binding. 320 p. When Lockhart Flawse is catapulted out of his upper-class and rapunzel-esque life with the curmudgeonly Flawse Senior, he must enter the world of suburbia, and marriage. Rendered an absolute twit in modern society by his medieval upbringing, Lockhart must resort to drastic tactics in his attempt to return to Flawse House.
Featured books from worldofbooks
by
Albom, Mitch
$5.42
Very Good. In his highly anticipated standalone novel, Albom tenderly explores the themes of family, divorce and regrets, and the wish that we could have just one more day with a lost loved one. B-format paperback. 208 p.
by
Mariani, Scott
$8.69
Very Good. AN ADRENALINE-FUELLED THRILLER FROM THE #1 BESTSELLING AUTHOR `Deadly conspiracies, bone-crunching action and a tormented hero with a heart...packs a real punch' Andy McDermott. Glued binding. B-format paperback. 464 p. Ben Hope , 5.
---
Sniper One: The Blistering True Story of a British Battle Group Under Siege

Binding: Hardcover Publisher: Michael Joseph Ltd, London Date published: 2007 ISBN-13: 9780718149949 ISBN: 0718149947

Description: Very Good. 384 p. 16 page colour inset. When Sgt Dan Mills and the rest of the 1st Batallion flew in, they were supposed to be winning hearts and minds. They were soon fighting for their lives. Within hours of arriving in Iraq a grenade bounced off one of the battalion's landrovers, rolled underneath and detonated. The ambush marked the beginning of a full-scale firefight. Read More

condition:

Book:

Available Qty: >10

 

Seller Name & Rating:

worldofbooks, WEST SUSSEX, UNITED KINGDOM

Edition: Revised edition Binding: Trade paperback Publisher: Vintage Books, London Date published: 1994 ISBN-13: 9780099472711 ISBN: 0099472716

Description: Very Good. Trade paperback (US). Glued binding. 144 p. Each story is in some way inspired by a painting of Henri Matisse, each is also about the intimate connection between seeing and feeling-about the ways in which a glance we meant to be casual may suddenly call forth the deepest reserves of our being. This book includes stories which are all about human beings. Read More

condition:

Book:

Available Qty: 7

 

Seller Name & Rating:

worldofbooks, WEST SUSSEX, UNITED KINGDOM

Edition: Main Binding: Mass-market paperback Publisher: Faber & Faber, London Date published: 2003 ISBN-13: 9780571214679 ISBN: 0571214673

Description: Very Good. B-format paperback. 224 p. Children's books-from Narnia to The Hobbit-are celebrated in this enlightened examination of the joys of childhood reading. Fairy tales and Where the Wild Things Are, The Lord of the Rings and the Narnia books, Little House on the Prairie and The Earthsea Trilogy. Read More

condition:

Book:

Available Qty: 9

 

Seller Name & Rating:

worldofbooks, WEST SUSSEX, UNITED KINGDOM

Barry: The Story of Motorcycling Legend, Barry Sheene

Binding: Mass-market paperback Publisher: Sphere, London Date published: 2008 ISBN-13: 9780751539325 ISBN: 0751539325

Description: Very Good. The definitive biography of motor cycling legend Barry Sheene. B-format paperback. 240 p. Section: 16, colour. Read More

condition:

Book:

Available Qty: 4

 

Seller Name & Rating:

worldofbooks, WEST SUSSEX, UNITED KINGDOM

Binding: Mass-market paperback Publisher: Vintage, London Date published: 1999 ISBN-13: 9780099268703 ISBN: 0099268701

Description: Very Good. 'Who would ever think that a book on cod would make a compulsive read? In a story that brings world history and human passions into captivating focus, he shows how the most profitable fish in history is today faced with extinction. B-format paperback. 304 p. Read More

condition:

Book:

Available Qty: >10

 

Seller Name & Rating:

worldofbooks, WEST SUSSEX, UNITED KINGDOM

Binding: Mass-market paperback Publisher: Arrow Books Ltd, London Date published: 2006 ISBN-13: 9780099493761 ISBN: 0099493764

Description: Very Good. B-format paperback. 336 p. A funny story of a boy growing into a man who then realizes he has only begun to grow. This book presents the story of turning points in his life, events that would make him what he is-if only he could survive them. It is filled with curiosity about nature, good humour and honesty. Read More

condition:

Book:

Available Qty: 7

 

Seller Name & Rating:

worldofbooks, WEST SUSSEX, UNITED KINGDOM

Man Who Broke Napoleon's Codes: The Story of George Scovell

Binding: Paperback Publisher: Faber & Faber, London Date published: 2002 ISBN-13: 9780571205387 ISBN: 0571205380

Description: Very Good. 352 p. This work gives a compelling account of the officer who waged the intelligence battle against Napoleon's army, a forerunner to the great code-breakers of the 20th century. George Scovell used Spanish guerillas to capture coded French messages, and then set to work decrypting them. Read More

condition:

Book:

Available Qty: 7

 

Seller Name & Rating:

worldofbooks, WEST SUSSEX, UNITED KINGDOM

The Book of Lost Things Illustrated Edition

Binding: Mass-market paperback Publisher: Hodder Paperback Date published: 2007 ISBN-13: 9780340899489 ISBN: 0340899484

Description: Very Good. Bestselling author John Connolly turns his unique imagination to the ancient tradition of legend and fairytale in this engrossing novel about the loss of innocence and the enduring power of story in our lives. B-format paperback. 512 p. Intended for a juvenile audience. Read More

condition:

Book:

Available Qty: >10

 

Seller Name & Rating:

worldofbooks, WEST SUSSEX, UNITED KINGDOM

Binding: Hardcover Publisher: BBC Books Date published: 1995 ISBN-13: 9780563360179 ISBN: 0563360178

Description: Very Good. Sewn binding. Paper over boards. A practical guide to a new style of gardening which involves a return to traditional gardening methods-found in gardens all over the world-whereby fruit, flowers and vegetables are planted in the same beds in a productive mix. The author presents the BBC series "The Ornamental Kitchen Garden". Read More

condition:

Book:

Available Qty: >10

 

Seller Name & Rating:

worldofbooks, WEST SUSSEX, UNITED KINGDOM
---