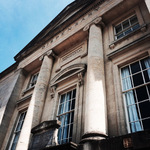 Rooke Books
The Dispensary, 8 Cleveland Pl, Bath, BA1 5DJ GBR
01225448831
Directions to Rooke Books
We specialise in rare and hard to come by works on all subjects over the last 500 years, together with modern first editions and decorative sets and bindings. Our library has something for every interest and specialism. If you can't quite decide, or are after some advice, why not get in touch, and let one of our specialists hand pick the perfect read.
We are a specialist antiquarian bookstore located in the middle of the historic city of Bath, in England. Our store dates from 1610 and our books date from the 1950's to even earlier than 1610. Please feel free to browse. We have a small enthusiastic team who are happy to help with any enquiries. All books are sent on approval and we guarantee our descriptions.
E-mail Rooke Books
Overall Seller Rating:
Alibris UK seller since November 2007
---
Search for books from Rooke Books Advanced Search
Search 15,671 books from this seller
Spotlight book from Rooke Books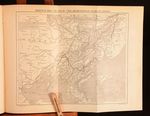 None. Very Good. London: Macmillan and Co., Limited, 1907. First edition. Hardback. Very Good. 9" by 5.5". None. A first edition of this work on the turbulent politics of the Far East at the turn of the 20th century. With blind stamps to the first few pages indicating this is a presentation copy. With all plates and one map. Lacking the map to the rear. Bertram Lenox Simpson, who wrote under the pen name B L Putnam Weale, was a British author who was heavily involved in Chinese politics in the ...
Featured books from Rooke Books
by
Mona Gooden
$190.21
None. Very Good Indeed. London: George G Harrap, 1946. First edition. Fine Binding. Very Good Indeed. 9.5" by 6". None. A charming limited edition anthology of cat poems Number 24 of 110 copies, of which 100 were available for sale. Signed by Mona and Stephen Gooden. An anthology of 70 poems on the theme of cats by a variety of authors includign T S Eliot, John Keats and Dorothy L Sayers. With a vignette title page and finis end piece. In a half calf binding with cloth covered boards. ...
by
Sir Arthur Thomas Quiller-Couch
$108.69
None. Very Good. Cambridge: Cambridge University Press, 1921. Leather. Very Good. 8.5" by 6". None. Bound by Riviere, a collection of lectures on the art of reading. An early edition of this work, which was first published a year earlier. These lectures were originally delivered at the University of Cambridge between 1916-18. To these lectures Quiller-Couch discusses apprehension versus comprehension, children's reading, reading for examination, the values of Greek and Latin as well as reading ...
---
The Virginians a Tale of the Last Century

Edition: First edition Binding: Fine Binding Publisher: Bradbury and Evans, London Date published: 1858-9

Description: None. Very Good Indeed. London: Bradbury and Evans, 1858-9. First edition. Fine Binding. Very Good Indeed. 9" by 6". None. An early edition of this famous historical novel. Illustrated, with numerous plates and woodcuts across both volumes. First edition in book form. Prior to this edition the work was issued in 24 monthly parts. First issue, with 'actresses' for 'ancestresses' to page 207 and chapters 47 and 48 misnumbered. Collated, complete according to binder's instructions. With the ... Read More

condition:

Book:

 

Seller Name & Rating:

Rooke Books, SOMERSET, UNITED KINGDOM

Binding: Leather Publisher: Librairie Des Bibliophiles E Flammarion, Paris Date published: c1926

Description: None. Fine. Paris: Librairie Des Bibliophiles E Flammarion, c1926. Leather. Fine. 7" by 4.5". None. A lovely copy of this famous novel. 'Graziella' tells the tale of a young French man who falls for a fisherman's granddaughter, Graziella. They are separated when the man has to leave Naples and return to France. The girl soon dies. The novel is based on Lamartine's experiences with a tobacco-leaf folder whilst in Naples. It was first written as a journal and intended to be a commentary for his ... Read More

condition:

Book:

 

Seller Name & Rating:

Rooke Books, SOMERSET, UNITED KINGDOM

Binding: Leather Publisher: Calmann Levy, Paris Date published: 1897

Description: None. Very Good. Paris: Calmann Levy, 1897. Leather. Very Good. 7.5" by 5". None. A collection of plays by French dramatist Alfred de Vigny. Comprising of Chatterton, La Marechale D'Ancre, Quitte Pour La Peur, La More de Venise, and Shylock. Two of these are adaptations and translations of Shakespeare's Othello and The Merchant of Venice. Alfred de Vigny was a French poet and early leader of Romanticism. He wrote many translations of Shakespeare as well as many original novels and plays. In a ... Read More

condition:

Book:

 

Seller Name & Rating:

Rooke Books, SOMERSET, UNITED KINGDOM

Binding: Leather Publisher: L Hachette, Paris Date published: 1863

Description: None. Very Good. Paris: L Hachette, 1863. Leather. Very Good. 7" by 5". None. A nicely bound French novel by Louis Enault. The third edition. In the original French. Louis Enault was a French journalist and novelist. He was also a translator and collaborated with Gustave Dore. His main translations were Harriet Beecher Stowe's 'Uncle Tom's Cabin. ' and Goethe's 'Werther'. In a half vellum binding with marbled paper boards. Externally, bumped to the head and tail of spine. Loss to the spine ... Read More

condition:

Book:

 

Seller Name & Rating:

Rooke Books, SOMERSET, UNITED KINGDOM

Days With Sir Roger De Coverley a Reprint From the Spectator

Binding: Fine Binding Publisher: Macmillan and Co, London Date published: 1892

Description: Hugh Thomson. Very Good. London: Macmillan and Co, 1892. Fine Binding. Very Good. 8" by 5.5". Hugh Thomson. The third edition of this work by Joseph Addison with illustrations by Hugh Thomson. 'Days with Sir Roger de Coverley' first appeared in the spectator. This is the third edition in book form. Author is not stated, although attribution is to Joseph Addison. Illustrated throughout by Hugh Thomson. Binder's stamp to the front pastedown, Stoakley, Cambridge. In a half morocco binding with ... Read More

condition:

Book:

 

Seller Name & Rating:

Rooke Books, SOMERSET, UNITED KINGDOM

Binding: Fine Binding Publisher: Bernhard Tauchnitz, Leipzig Date published: 1873

Description: None. Very Good. Leipzig: Bernhard Tauchnitz, 1873. Fine Binding. Very Good. 6.5" by 4.5". None. A collection of Dante Gabriel Rossetti's poems. This book is from the Tauchnitz 'Collection of British Authors' which started in 1842 and continued for almost a century. The collection eventually comprised of 5370 volumes. This is volume number 1380. Christian Bernhard Tauchnitz founded his Leipzig publishing firm in 1837 at the age of 20. His specialism was publishing foreign language books, ... Read More

condition:

Book:

 

Seller Name & Rating:

Rooke Books, SOMERSET, UNITED KINGDOM

Binding: Fine Binding Publisher: Societe Belge de Librairie, Bruxelle Date published: 1837

Description: None. Good. Bruxelle: Societe Belge de Librairie, 1837. Fine Binding. Good. 6" by 4". None. A novel by French novelist, Charles Paul de Kock Complete, with four volumes bound as two. Charles Paul de Kock was a French novelist. His bibliography was extensive having written over 100 works. He wrote several historical romances and humorous writings. In half calf bindings with marbled paper boards. Externally, rubbed to the paper boards. Further patches of rubbing to the extremities and to the ... Read More

condition:

Book:

 

Seller Name & Rating:

Rooke Books, SOMERSET, UNITED KINGDOM

Binding: Fine Binding Publisher: Meline, Cans et Compagnie, Bruxelles Date published: 1837

Description: None. Very Good. Bruxelles: Meline, Cans et Compagnie, 1837. Fine Binding. Very Good. 6" by 4". None. A nicely bound copy of this famous novel by Xavier-Boniface Saintine An early edition of this novel, which was first published in 1836. With a vignette to title page. In the original French. 'Picciola' is a novel about the character of one Count Charney, a former soldier. Charney lost his trust in man and then was jailed for conspiring against Napoleon. Charneys sense of reason was saved by ... Read More

condition:

Book:

 

Seller Name & Rating:

Rooke Books, SOMERSET, UNITED KINGDOM

Binding: Leather Publisher: Macmillan and Co, London Date published: 1885

Description: None. Very Good. London: Macmillan and Co, 1885. Leather. Very Good. 8" by 5.5". None. A collection of essays on art by J Comyns Carr. Well bound in leather with an attractive bookplate. Five essays in total, comprising of 'Drawings by the Old Masters', 'James Barry', 'Sir Joshua Reynolds', 'Thomas Gainsborough' and 'Rossetti's Influence in Art'. J Comyns Carr was an English drama and art critic, gallery director, author, poet and playwright. Carr was an advocate for Pre-Raphaelite art and a ... Read More

condition:

Book:

 

Seller Name & Rating:

Rooke Books, SOMERSET, UNITED KINGDOM
---