Fireside Bookshop
1 The Arcade, Littlehampton, WEST SUSSEX BN17 5AB GBR
+44 (0)1903 721985
Directions to Fireside Bookshop
Booksellers since 1980 we offer a professional service supplying second-hand, new, academic and antiquarian books on the Humanities and Social Sciences and other subjects.
Fireside Bookshop is based in Littlehampton in West Sussex. We are open 5 Days a week from 11 a.m. - 5 p.m. Closed Wednesday and Sunday. For out of hours enquiries please email [email protected] or phone 07815500772. An ever increasing selection of our stock of antiquarian, academic and secondhand books is listed on our online store The Humanities Bookstore with full search facilities and secure online purchasing. We are always interested in buying books in our specialist fields and quality books in all subject areas, and can travel to view anywher
E-mail Fireside Bookshop
Overall Seller Rating:
Alibris UK seller since November 2009
---
Search for books from Fireside Bookshop Advanced Search
Search 18,433 books from this seller
Spotlight book from Fireside Bookshop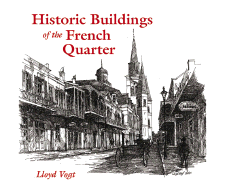 $20.42
Very Good in Very Good jacket. Size: 8vo-over 7¾"-9¾" tall; D/J in Protective Wrapper Type: Book Over 100 line drawings reveal the many clues to the city of New Orleans' French quarter's history hidden in it's buildings. Also includes portraits of particularly significant structures, some of which are open to the public.176pp. Slight tear to head of d/j spine. Slight fading to d/j spine.
Featured books from Fireside Bookshop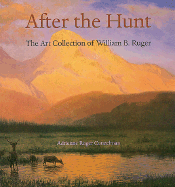 by
Conzelman, Adrienne Ruger
$40.84
Like New in Like New jacket. Size: Folio-over 12"-15" tall; D/J in Protective Wrapper Type: Book After the hunt is an in depth catalogue of the most intriguing examples in the William B. Ruger collection of over 200 works of art. 197pp. Features the art collection of William B Ruger, the famed arms-maker, who passed away in June 2002. Christie's conducted a multi-million dollar auction in December 2002 of the paintings that appear in the book. The book includes approximately 20 paintings sold ...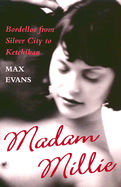 by
Evans, Max
$17.02
Like New in Like New jacket. Size: 8vo-over 7¾"-9¾" tall; Type: Book 315pp. Mildred Clark Cusey was a whore, a madam, an entrepreneur, and above all, a survivor. The story of Silver City Millie, as she referred to herself, is the story of one woman's personal tragedies and triumphs as an orphan, a Harvey Girl waitress on the Santa Fe railroad, a prostitute with innumerable paramours, and a highly successful bordello businesswoman. Millie broke the mould in so many ways, and yet her life's ...
---
Binding: Cloth/Laminated Boards Publisher: Nova Science Publishers, Incorporated Date published: 2002 ISBN-13: 9781590333075 ISBN: 1590333071

Description: Like New in No d/j as Published jacket. Size: 4to-over 9¾"-12" tall; Type: Book The interaction among national economies is critical to today's globalised society; no country can survive without trade. Major international organisations like the World Trade Organisation attempt to oversee and regulate these important relations. The United States, as the world's leading economic power is intimately involved with other countries and its own policies impact each nation. This book presents analyses ... Read More

condition:

Book:

 

Seller Name & Rating:

Fireside Bookshop, WEST SUSSEX, UNITED KINGDOM

Picturing Lake Minnetonka: a Postcard History

Binding: Cloth Publisher: Minnesota Historical Society Press, U. S Date published: 2001 ISBN-13: 9780873514026 ISBN: 0873514025

Description: Like New in Like New jacket. Size: 8vo-over 7¾"-9¾" tall; Type: Book 138pp. Read More

condition:

Book:

 

Seller Name & Rating:

Fireside Bookshop, WEST SUSSEX, UNITED KINGDOM

Confronting Race: Women and Indians on the Frontier, 1815-1915

Edition: Revised edition Binding: Cloth Publisher: University of New Mexico Press Date published: 2004 ISBN-13: 9780826336323 ISBN: 0826336329

Description: Like New in Like New jacket. Size: 8vo-over 7¾"-9¾" tall; Type: Book In 1984, when Glenda Riley's 'Women and Indians on the Frontier' was published, it was hailed for being the first study to take into account the roles that gender, race, and class played in Indian/white relations during the westward migration. In the twenty years since, the study of those aspects of western history has exploded. "Confronting Race" reflects the changes in western women's history and in the author's own ... Read More

condition:

Book:

 

Seller Name & Rating:

Fireside Bookshop, WEST SUSSEX, UNITED KINGDOM

When Rain Gods Reigned: From Curios to Art at Tesuque Pueblo

Edition: First Edition Binding: Paperback Publisher: Museum of New Mexico Press Date published: 2002 ISBN-13: 9780890134054 ISBN: 0890134057

Description: Like New. Size: 4to-over 9¾"-12" tall; Type: Book Rain gods and their relatives developed out of an earlier tradition of larger hollow clay figurines, the earliest of which was collected at Tesuque Pueblo in 1879. They continue to be produced at Tesuque Pueblo to this day, constituting the longest continuous figurative art tradition in the Southwest. This book traces the evolution of the rain god from tourist art to Indian self-identity and self-expression. Importantly, it studies a popular ... Read More

condition:

Book:

 

Seller Name & Rating:

Fireside Bookshop, WEST SUSSEX, UNITED KINGDOM

Edition: First Edition Binding: Paperback Publisher: Basil Blackwell Date published: 1988 ISBN-13: 9780631148098 ISBN: 0631148094

Description: Good. Size: 8vo-over 7¾"-9¾" tall; Type: Book This is a clear and authoritative introduction to infant development. The book moves with logical progression through chapters on perceptual development, cognitive development, and social interaction and development. Although adopting the traditional format for infancy texts, Bremner convincingly shows how current theoretical views call for the reformation of these traditional ways of categorizing infant ability. He reviews the debate at the heart ... Read More

condition:

Book:

 

Seller Name & Rating:

Fireside Bookshop, WEST SUSSEX, UNITED KINGDOM

Safeguard Measures in World Trade: the Legal Analysis

Binding: Cloth Publisher: Kluwer Law International Date published: 2003 ISBN-13: 9789041199119 ISBN: 904119911X

Description: Like New in No d/j as Published jacket. Size: 8vo-over 7¾"-9¾" tall; Type: Book It is indisputable that the prevailing global trade regime, as embodied in the rules of the World Trade Organization (WTO), has overcome numerous long-standing obstacles and has greatly increased the international flow of goods and services. However, a few significant barriers remain. Among these none are more disruptive or less understood than import restrictions resulting from national safeguard measures. This is ... Read More

condition:

Book:

 

Seller Name & Rating:

Fireside Bookshop, WEST SUSSEX, UNITED KINGDOM

Environmental Negotiator Handbook

Binding: Cloth/Laminated Boards Publisher: Kluwer Law International Date published: 2003 ISBN-13: 9789041120168 ISBN: 9041120165

Description: Like New in No d/j as Published jacket. Size: 8vo-over 7¾"-9¾" tall; Type: Book Protection of the human environment and sustainable development of the world increasingly manifest themselves through negotiation and enforcement of internationally agreed legal rules and standards. International environmental negotiation has become a common format to design norms that affect national and international legal orders and influence the behaviour of various stakeholders. Accordingly, international ... Read More

condition:

Book:

 

Seller Name & Rating:

Fireside Bookshop, WEST SUSSEX, UNITED KINGDOM

Regulation of Information Technology in the European Union

Binding: Cloth/Laminated Boards Publisher: Kluwer Law International Date published: 2000 ISBN-13: 9789041198235 ISBN: 9041198237

Description: Very Good in No d/j as Published jacket. Size: 8vo-over 7¾"-9¾" tall; Type: Book Information technology is continuing to transform global communications and the world economy with innovative products and services. In this dynamic environment, events tend to be market-driven and it may be difficult for the regulators to keep up. At the same time, there is a need for public authorities to promote effective competition within a clear, coherent, and predictable framework. This reference work ... Read More

condition:

Book:

 

Seller Name & Rating:

Fireside Bookshop, WEST SUSSEX, UNITED KINGDOM

International Conventions Affecting Children

Binding: Cloth/Laminated Boards Publisher: Kluwer Law International Date published: 2000 ISBN-13: 9789041113863 ISBN: 904111386X

Description: Like New in No d/j as Published jacket. Size: 8vo-over 7¾"-9¾" tall; Type: Book This text provides a commentary on all international Conventions that bear directly on the rights of the child. The legal issues covered include the child and immigration, intercountry adoption, international child abduction, human rights, armed conflict, and maintenance moneys. It is the first book ever to bring together Conventions that can be realistically relied upon in domestic courts, helping practitioners to ... Read More

condition:

Book:

 

Seller Name & Rating:

Fireside Bookshop, WEST SUSSEX, UNITED KINGDOM
---