Search for books from Avon Hill Books Advanced Search
Search 7,698 books from this seller
Spotlight book from Avon Hill Books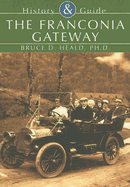 $21.00
Near Fine. 0738510416. Small bump at top of spine with tiny closed tear at top of spine fold. Very slight wear at cover corners.; "With nearly 140 breathtaking views and fascinating stories, this history and guide leads from lore of the Native Americans, explorers, and early entrepreneurs to the logging boom years and the subsequent preservation era on to the days of the artists and poets and, ultimately, the tourists. " illustrated with vintage photographs, maps.; Large 8vo; 160 pp.
Featured books from Avon Hill Books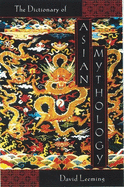 by
Leeming, David Adams
$16.00
As New in As New dust jacket. 0195120523. "Assembled in a handy A to Z format, this all-embracing dictionary presents the stories of the revered deities, sacred places, key events and epics, and recurring themes and traditions that make up the rich and varied fabric of Asian mythology. "; 8vo; 231 pp.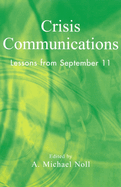 by
Noll, A. Michael (Editor)
$31.00
As New. 0742525430. 8vo; 231 pp.
---
The Poetics of Aristotle & the Tractatus Coislinianus a Bibliography From About 900 Till 1996

Binding: Hardcover Publisher: E. J. Brill Date published: 1998 ISBN-13: 9789004111325 ISBN: 9004111328

Description: As New in As New dust jacket. 9004111328. New in shrink wrap. Cloth boards. Beautifully crafted volume. From the MNEMOSYNE BIBLIOTHECA CLASSICA BATAVA series. "The bibliography of Aristotle's POETI CS by Cooper and Gudeman, most welcome in 1928, has now become antiquated, even for the period it covers. The present one registers all editions, translations, commentaries and studies bearing on the POETICS or the major concepts that have been associated with it, correctly or incorrectly, from 1481 ... Read More

The Making and Unmaking of a University Museum: the McCord 1921-1996

Binding: Hardcover Publisher: Mcgill-Queen's University Press Date published: 2000

Description: Fine. 0773520491. Hardcover without dust jacket. Green cloth boards with gilt lettering. History of the McCord Museum of Canadian History on the campus of McGill University in Montreal, Canada. Beautifuuly made book. B/w photos.; Small 8vo; 224 pp. Read More

Remembering Paradise: Nativism and Nostalgia in 18th Century Japan (Harvard-Yenching Institute Monograph, No 31)

Binding: Hardcover Publisher: Harvard Univ Pr Date published: 1990 ISBN-13: 9780674760073 ISBN: 0674760077

Description: Fine. 0674760077. Previous price on last page.; 8vo; 271 pp. Read More

Binding: Softcover Publisher: Arcadia Tempus Publishing Group, Inc. Date published: 1999 ISBN-13: 9780752408620 ISBN: 0752408623

Description: Near Fine. 0752408623. Photographic history. Vintage photographs and informative captions chronicle the history of Lakeport, New Hampshire.; 8vo; 128 pp. Read More

Women of Jordan: Islam, Labor, & the Law

Edition: Annotated Binding: Hardcover Publisher: Syracuse University Press Date published: 2003 ISBN-13: 9780815629641 ISBN: 0815629648

Description: Fine. 0815629648. 8vo; 299 pp. Read More

Shifting Patterns of Language Use in Borneo the Second Bi-Ennial International Conference, Kota Kinabalu, Sabah, Malaysia, July, 1992

Binding: Softcover Publisher: Borneo Research Council Date published: 1995 ISBN-13: 9780962956850 ISBN: 0962956856

Description: Near Fine. 0962956856. Square scrape inside the front cover as though a sticker was torn off.; 8vo; 333 pp. Read More

Binding: Hardcover Publisher: New Directions Date published: 1976 ISBN-13: 9780811206266 ISBN: 0811206262

Description: Fine in Very Good+ dust jacket. 0811206262. Dustjacket has some light surface scratches and edge-wear.; 8vo; 94 pp. Read More

Observations on "the Spiritual Situation of the Age" Contemporary German Perspectives (Studies in Contemporary German Social Thought)

Edition: Revised edition Binding: Softcover Publisher: MIT Press Date published: 1985 ISBN-13: 9780262580748 ISBN: 0262580748

Description: Fine. 0262580748. "This essays in this collection provide an unusually intense portrait of a society and an age. In mid-1978, German philosopher Jurgen Habermas invited a group of colleagues to contribute...His suggested reference point for the volume was Karl Jaspers's eerily prophetic 1931 essay on "The Spiritual Situation of the Age, " which appeared just two years before Hitler's assumption of power...a rich set of original reflections on current political, social, cultural, religious, and ... Read More

Bernardo Bertolucci: Interviews

Binding: Softcover Publisher: University of Mississippi Date published: 2000 ISBN-13: 9781578062058 ISBN: 1578062055

Description: Fine. 1578062055. 23 interview from over a span of 40 years.; 8vo; 276 pp. Read More
---