Show Item Details

Edition:
1997, Artech House Publishers
Hardcover, Good

Details:
ISBN: 0890068771
ISBN-13: 9780890068779
Publisher: Artech House Publishers
Published: 1997
Language: English
Alibris ID: 13677501051

Shipping Options:
Standard Shipping: $3.75

Choose your shipping method in Checkout. Costs may vary based on destination.

Seller's Description:
This is an ex-library book and may have the usual library/used-book markings inside. This book has hardback covers. In good all round condition. Please note the Image in this listing is a stock photo and may not match the covers of the actual item, 950grams, ISBN: 9780890068779.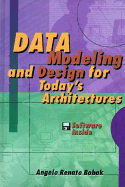 1997, Artech House Publishers, Boston, MA
ISBN-13: 9780890068779
Unknown binding