See All Editions
2007 2nd Revised edition
ISBN:
0231141343
/ ISBN-13:
9780231141345
Show Item Details

Edition:
2007, Columbia University Press
Hardcover, Very Good
Available Copies: 5

Details:
ISBN: 0231141343
ISBN-13: 9780231141345
Pages: 176
Edition: 2nd Revised edition
Publisher: Columbia University Press
Published: 2007
Language: English
Alibris ID: 14481113540

Shipping Options:
Standard Shipping: $3.43

Choose your shipping method in Checkout. Costs may vary based on destination.

Seller's Description:
Very Good. 0231141343 Crisp, clean, unread hardcover with light shelfwear, missing dust jacket and a publisher's mark to one edge-Nice!
2007, Columbia University Press, New York
ISBN-13: 9780231141345
2nd Revised edition
Hardcover
Select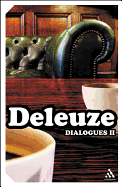 2006, Bloomsbury Publishing PLC, New York
ISBN-13: 9780826490773
2nd edition
Trade paperback
Select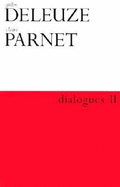 2002, Columbia University Press, New York, NY
ISBN-13: 9780231126694
2nd edition
Trade paperback
Select