Show Item Details

Edition:
1987, Simon & Schuster Sound Ideas
Audiobook cassette, Good

Details:
ISBN: 0671634062
ISBN-13: 9780671634063
Publisher: Simon & Schuster Sound Ideas
Published: 1987
Language: English
Alibris ID: 14467918580

Shipping Options:
Standard Shipping: $3.73

Choose your shipping method in Checkout. Costs may vary based on destination.

Seller's Description:
Good. 1 AUDIO CASSETTE EDITION in the original box. Some shelf wear to the case. EACH AUDIO CASSETTE TESTED prior to shipping for a good sound quality. You will receive a reliable set. Enjoy this Audio Cassette performance.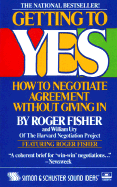 1987, Simon & Schuster Sound Ideas, New York, NY
ISBN-13: 9780671634063
Audiobook cassette