huntingdon valley, PA, USA

Show Item Details

Edition:
2016, Entertainment Film Distributors
Blu-Ray, New
Available Copies: 10

Details:
UPC: 826663165524
DVD Region: 1
Discs: 1
Studio: Entertainment Film Distributors
Released: 03/29/2016
Language: English
MPAA Rating: R
Alibris ID: 16556727594

Shipping Options:
Standard Shipping: $1.75

Choose your shipping method in Checkout. Costs may vary based on destination.

Seller's Description:
Michael Biehn, Jay Mohr, Brittany Murphy. New. 2000 Run time: 92. Buy with confidence-Satisfaction Guaranteed! Delivery Confirmation included for all orders in the US.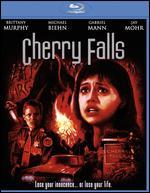 2016, Entertainment Film Distributors
UPC: 826663165524
Blu-Ray